Arkham Intelligence, a blockchain intelligence firm, has reportedly identified Grayscale Bitcoin Trust's holdings on the blockchain, asserting that it is distributed across a substantial number of wallets.
The firm further reports that it ranks as the world's second-largest Bitcoin holder, with a total of over $16 billion.
Grayscale Bitcoin Trust's Staggering Total Value
In a recent X (formerly Twitter) post, ARKHAM Intelligence discloses that Grayscale Bitcoin Trust (GBTC) holdings are distributed across over 1,750 wallets. The research firm further reports that Grayscale has a Bitcoin quantity of 627,779.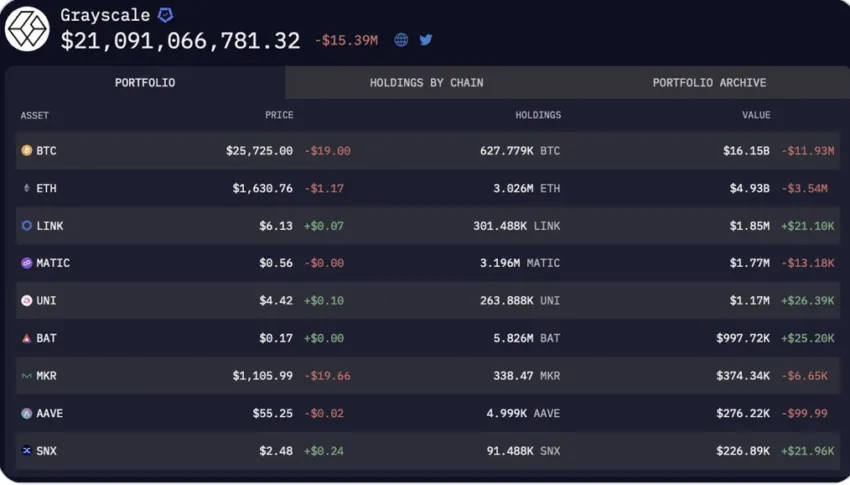 It further explains that each wallet holds "no more than 1,000 BTC."
This signifies that none of the wallets holds a value exceeding $257.7 million. At the time of publication, Bitcoin's price is $25,779.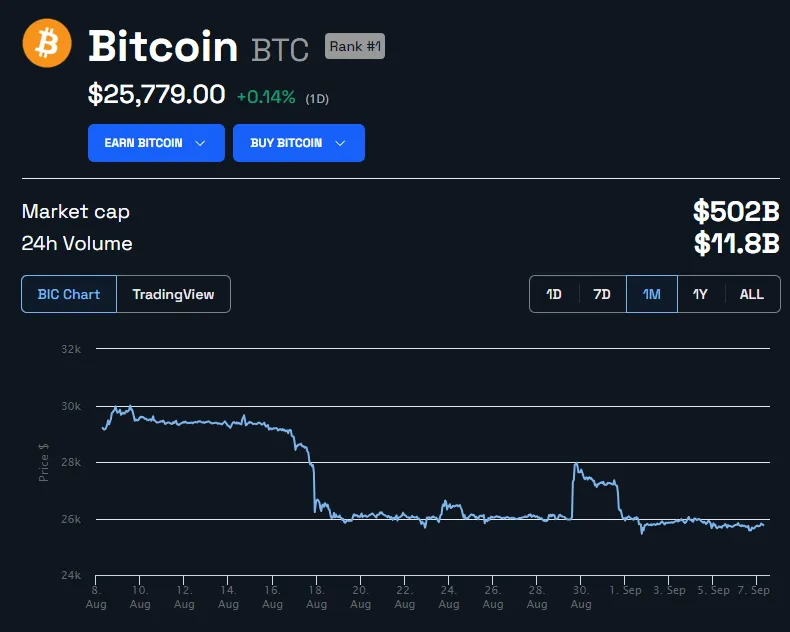 Within the same portfolio, it also several other cryptocurrencies, such as Ethereum ($4.93 billion) and Chainlink ($1.85 million).
Arkham asserts that Grayscale has not identified the wallet on its own. "Though Grayscale publicly reports balances, they have refused to identify the on-chain addresses of the trust," it notes.
To learn more about Bitcoin, read BeInCrypto's guide: What Is Bitcoin? A Guide to the Original Cryptocurrency
Grayscale's Battle With The SEC
This development also coincides with Grayscale's proactive push to secure approval for the conversion of the GBTC into a Bitcoin exchange-traded fund (ETF).
Recently, the US Court of Appeals sided with Grayscale in a legal against the United States Securities and Exchange Commission (SEC). The judge affirmed that the SEC had erred in rejecting its conversion application.
Grayscale no time in requesting a meeting with the SEC to bring the to a close.
On September 6, Grayscale's legal team dispatched a letter to the SEC, requesting a meeting to expedite the approval process. The letter stated,
"We would appreciate the opportunity to meet with the staff of the Securities and Exchange Commission as soon as practical."